Info
GTIN is the abbreviation for Global Trade Item Number.
GTIN is a global unique number from the manufacturer for this specific product, and it specifies exactly which product this is in terms of color, size, name etc.
GTIN is becoming increasingly important as more and more online platforms require that the products are registered and published with their original GTIN.
How to register GTIN from supplier
---
If you want to add GTIN on a product, this can either be done when you create the product, or afterwards. You will find a separate field called GTIN on the product card where you can add a GTIN code per size. In that way, you won't need to print new labels for the product if the product already has a label from the supplier.
Do the following:
Go to Product followed by Catalog.
Find the product where you want to add the GTINs.
If this is a new product you first have to add a size system. If not, enter the GTIN in the GTIN field on the product card.
Hit Add.
Do the same for the remaining sizes.
All the GTINs added, will now be displayed under the GTIN field.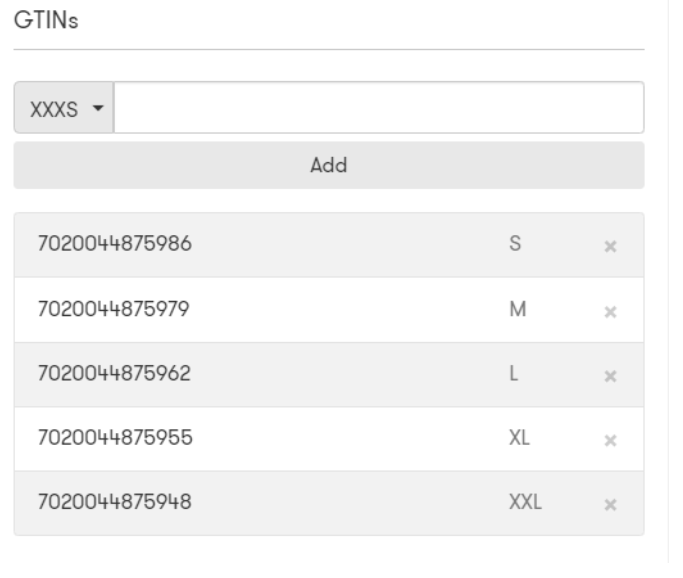 Remove a GTIN
---
To remove a GTIN label, click on the x-symbol on the right side of the GTIN label you want to remove.
Info
Information about invalid GTINs can be added here