To be able to print labels from an iPad, you need a Front Systems pre-configured Raspberry Pi (see the image below). The Raspberry Pi and the label printer must be on the same network, so make sure the label printer and Raspberry Pi is connected to the same switch/router and that both are powered on.
To set up the Raspberry Pi, you need the following:
Ethernet-cable (

RJ45)

Available port on the switch/router

Available electrical outlet

A pre-configured SD-card (this should already be plugged in the Raspberry Pi when received)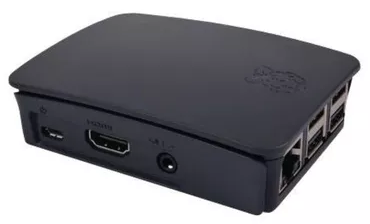 To set it up, do the following:
Connect the Ethernet cable from the Raspberry Pi to an available port on the switch/router. Make sure that it is connected to the same network as the label printer and the iPad.
Connect the power cable to an outlet.
On the iPad (or any device on the same network), navigate to google.com and search 'Show my IP'. You will then get a public IP address (For example: 193.192.992.09).
Note down the public IP address and send it to support@frontsystems.no along with details about the store and department where this Raspberry Pi has been set up.
Once we have received this information, we will connect the Raspberry Pi to your store in our system. You will receive an email once done.
N.B.
Upon setup completion, you will receive an email from Front. You can now select the relevant label printer in Portal to print.
For more information on how to choose a default printer, click
here
.