Scan & print
---
This function lets you scan and easily print labels using FrontZapp.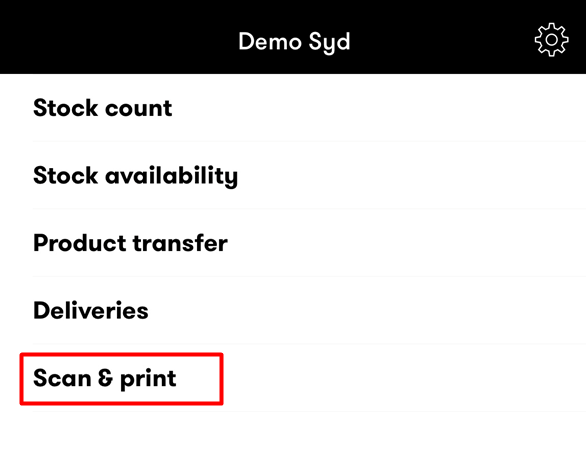 N.B.
To be able to print labels, user must set a 'Default barcode printer' in Profile (under Preferences) in Portal.
To scan & print, do the following:
1. Tap Scan & print.
2. FrontZapp will try to retrieve the default barcode printer.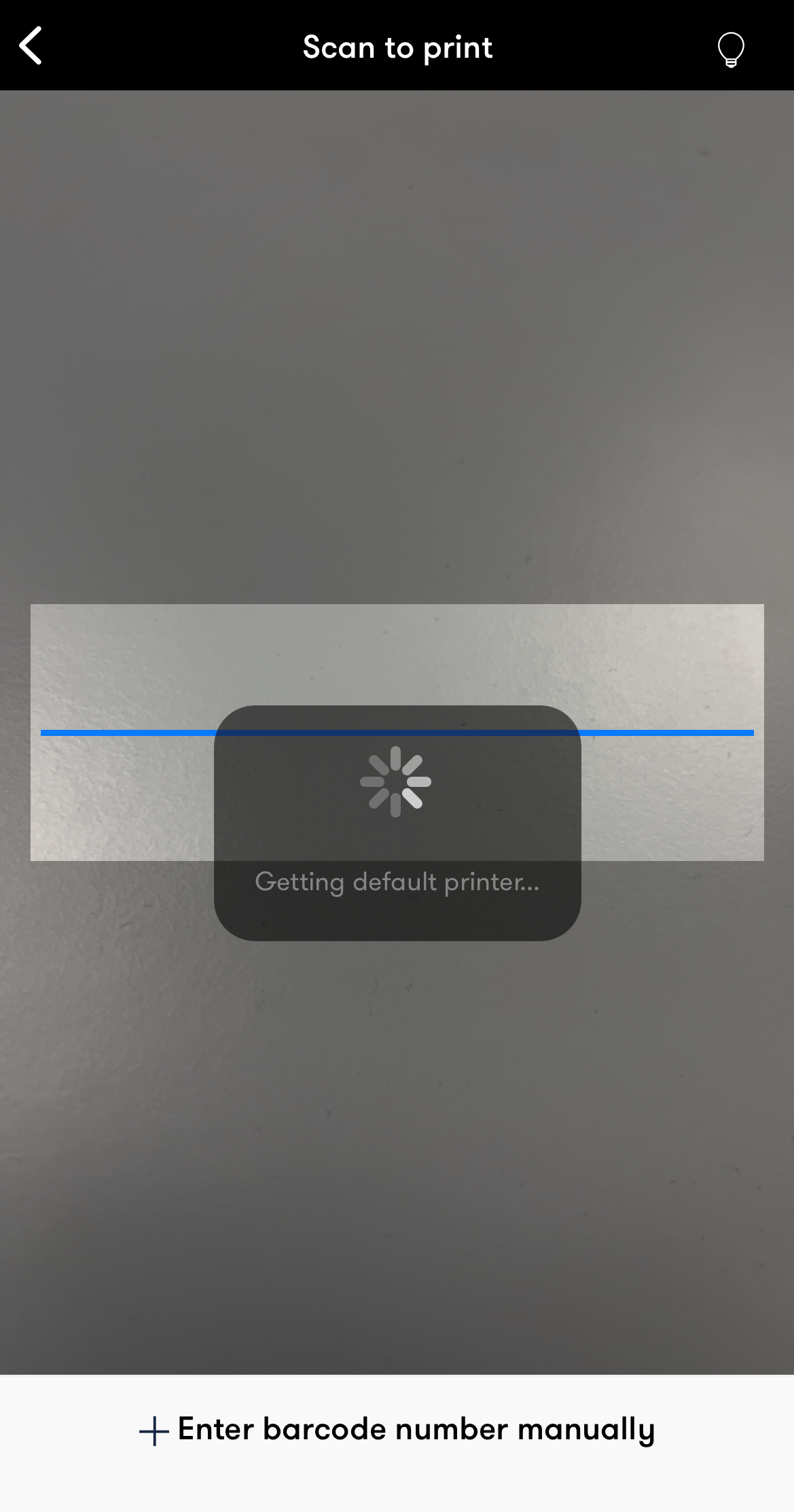 3. Scan the barcode. Once done, it will be sent for printing.