Logging in to Portal
---
URL: https://portal.frontsystems.no/
All company admins will have access to Portal.
All other users must be given access by the company admin.
Company admins will send an invitation to your email address containing a registration link.
Click on the link and complete the registration form by entering all the required fields.
Once this is done, you are ready to log in to Portal with your registered email address and password.
If you have not received an email with an invitation link in your inbox, please check your spam / junk folder.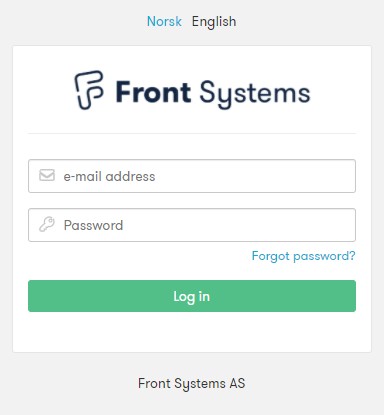 N.B.
Recommended browser: Google Chrome
Do not use the Internet Explorer.