If you are having issues with your your TSC label printer, check the following FAQs for troubleshooting tips and tricks.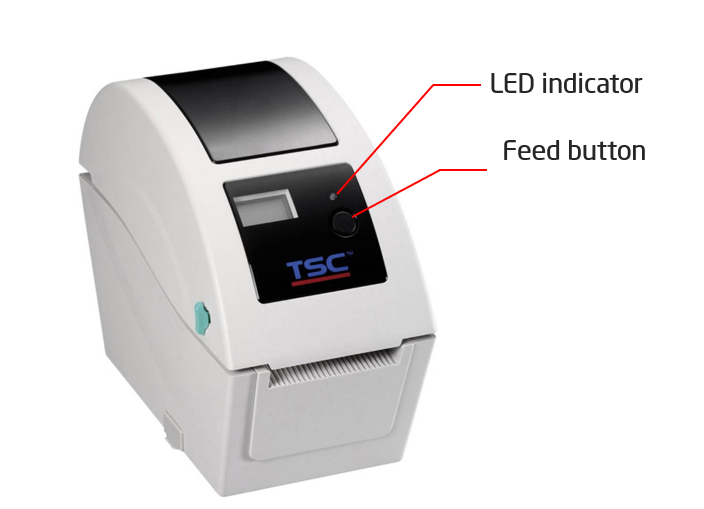 In this article:
Checklist for basic troubleshooting
LED colour

Printer status

Possible cause

Solution

OFF
 No response
 No power

Check that the power cord is connected securely.

Ensure that the printer is powered on and the LED indicator is green. If it is not, then power supply is broken.

Green with blinking
 Pause
 The printer is paused
Press the Feed button to resume for printing.
Red with blinking
 Error
 Out of labels or the   printer
 setting is not correct 

Out of labels: Load a roll of label and press the FEED button to resume printing.

Printer setting is not correct:
Calibrate the printer.
Labels are misaligned (Calibrate a printer)
Turn off the printer.
Hold the Feed button.
Turn on the printer.
Release the Feed button when colour of the LED is Red. (See image below.) The printer will then calibrate itself. 

Factory reset
Turn off the printer.
Hold the Feed button.
Turn on the printer.
Release the Feed button when colour of the LED is Green. (See image below.)