This report gives you a complete list of sales for the given period. It can be customized using the available dimensions and units of measure.
By default, Product Group, Brand, and Product are displayed as dimensions and quantity sold, gross sales, gross margin, and gross margin ratio as standard units of measure.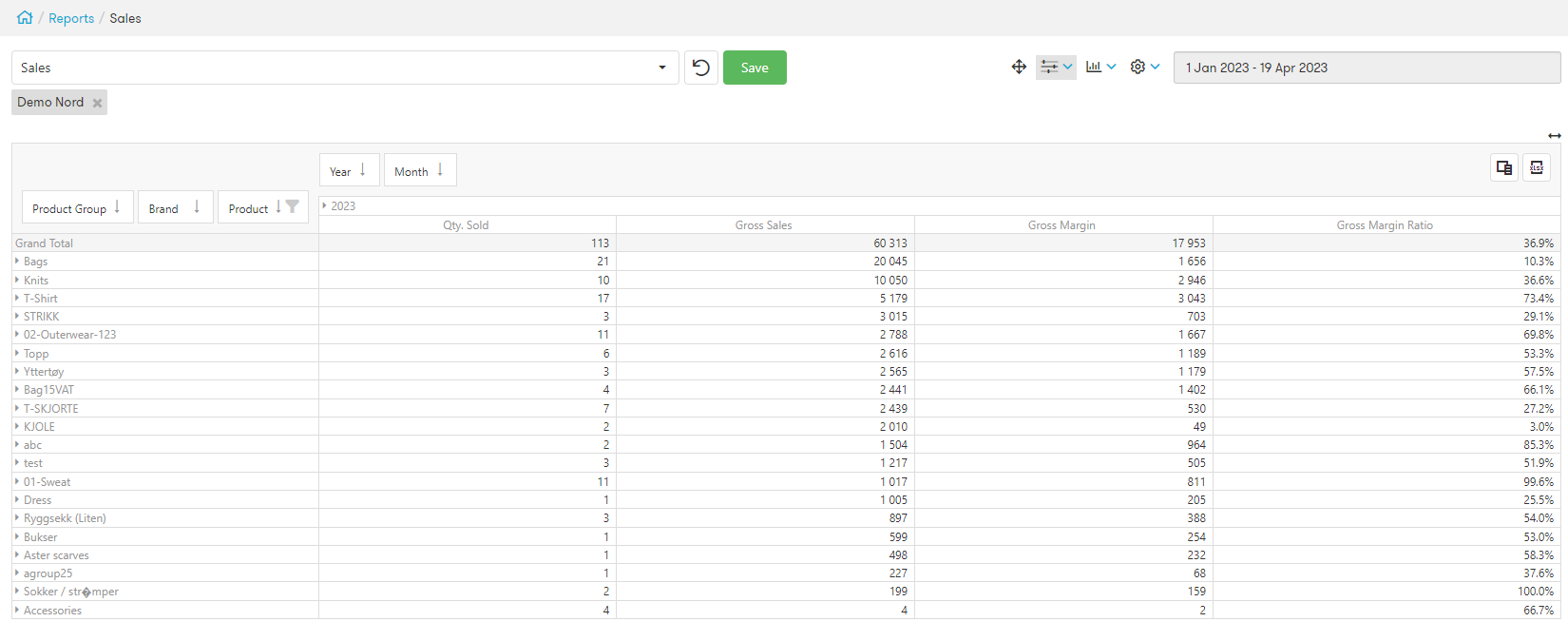 For more information on how to use the reporting tool, read the article How to use dynamic reports.