You can create discounts that applies to only specific items.
These specific items can be easily retrieved using collections.
For example:
Suppose that you have grouped all products of a certain size into a collection.
To include these specific items in a discount, configure the requirement that you have chosen.
To do so, select 'Specific items' in Apply to items section and then search for the relevant collection under Collection.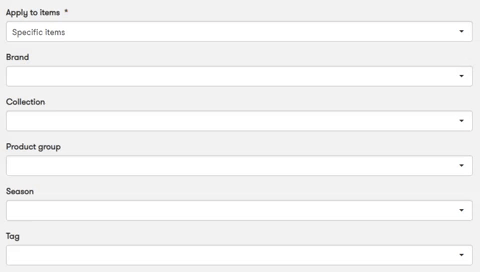 For more information on Discounts and how to configure the different requirements, click here.