Give a discount on one product
---
Select the product in the sales window by tapping the product line.
Select Discount in the dialog box.
To give a percentage discount, select %, and enter the percentage value.
To give a discount in your currency, select the currency symbol, and enter the discount amount to be applied.
To set a custom price, tap New Price and enter the desired value.
Select Done when you have entered the discount value and the discount will be added to that product.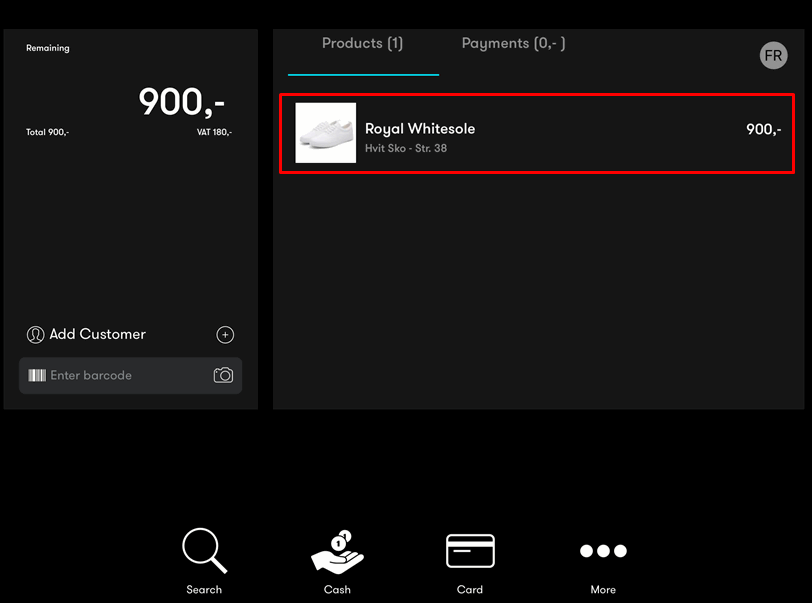 NB
When using 'New price' it is only possible to reduce the price. The price can not be higher than the original value of the product.
You can only change price with a custom price, or with a discount, not both at the same time for the same product.
Give a total discount on more than one product
---
To give a total discount on all sales lines you can do the following steps:
Add all the product to the sale.
Select the More... button.
Then select Total discount.
Now type in the 'percentage value' you wish to give as a discount and select Done.
The discount has now been applied to the sale.