In addition to registering customers directly at the checkout, customers can also be registered in Portal.
Do the following:
1. Navigate to Customers under the Customers menu .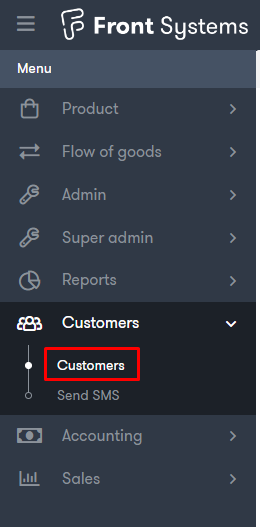 2. Select New customer.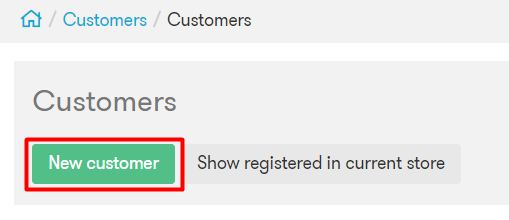 3. You will then get a new pop-up where you can enter customer information, such as first name, last name, address, e-mail, telephone number, etc.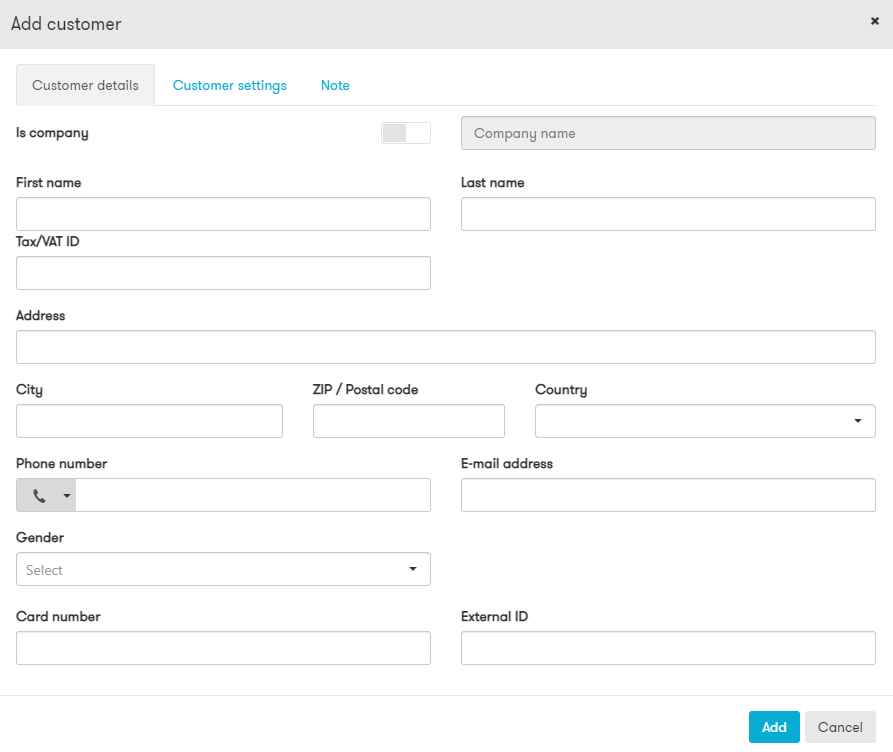 4. Customer settings tab:
Here you can set a standard discount for a customer and manage customer consent for email and text messages for campaigns, newsletters, etc.
If some of the customers are your employees, then you might want to set a standard discount for them when purchasing products from your company. To do so, toggle ON the setting Is employee and choose a value for the standard discount.

5. Note tab:
You can add additional information on the customer as notes.
See the table below for more information on the different fields:
| | |
| --- | --- |
| Field | Description |
| Is company | Enable this ​​if the customer is a company and not a private person. |
| Telephone | If the customer has given consent to receive SMS with offers, then a telephone number must be registered. |
| E-mail address | If the customer has given consent to receive to receive emails with offers or invoices, then an e-mail address must be registered. |
| Gender | Register this to be able to later use it as a filter for target group when sending offers by SMS/email. |
| Card number | This field is filled in automatically if your company has a Loyalty program integration. |
| External ID | This is the ID from the external loyalty program that your company has an integration with. |
| Allow invoice payment | Makes it possible to choose an invoice as the form of payment at checkout for the selected customer. |
| Accept SMS | Customer can receive promotions by SMS. |
| Accept e-mail | Customer can receive promotions by email. |
| Is employee | Marks the customer as an employee of the company. |