If a customer has lost their customer card, you can easily change this information via Portal.
1. On the Customers page, lookup the relevant customer.
2. View the customer details by clicking Edit.
3. Enter the number of the new card under Card number.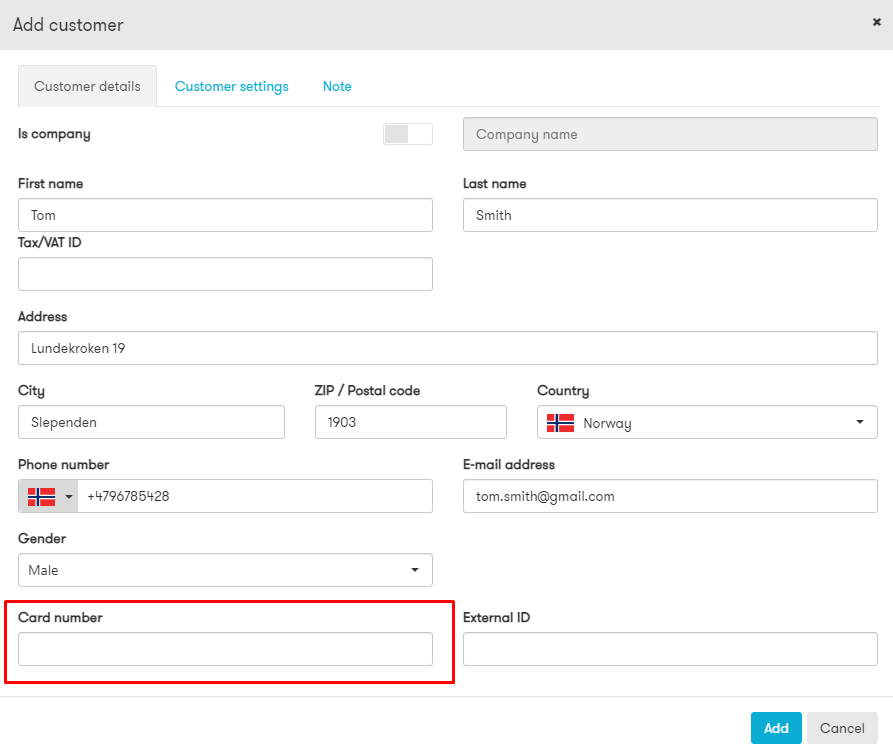 4. Click Add once done.
5. Refresh the POS to see the changes.
Info
Bonus points from a lost card will automatically be transferred to the new card.
This
is only available to customers who have a Windows POS.