Catalog
---
The catalog contains all products registered in your store. The product catalog stores product data, stock quantity and stock movement history.
The catalog can be used to add and maintain product data. It can be used to add/edit products, add photos, adjust prices and to correct stock quantity. The catalog shows your inventory. This can easily be synchronized with an online store. In order for an item to be scanned in Front Systems POS, or sold in online channels, it must be registered in the catalog.
The product catalog contains:
The catalogecan be found in the menu by selecting Product followed by Catalog.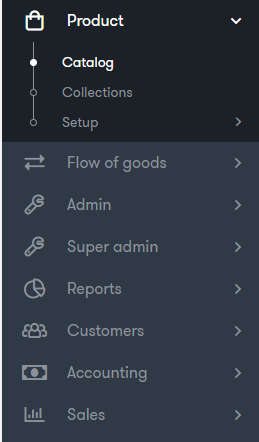 Product catalog overview
---
In the product catalog overview you'll see a list of all products registered in your store. You'll see a brief summary of each product, such as product number, color code, purchase price, landed cost, sales price, gross margin (%) and stock quantity.
These are some of the tasks that can be performed in the product catalog overview: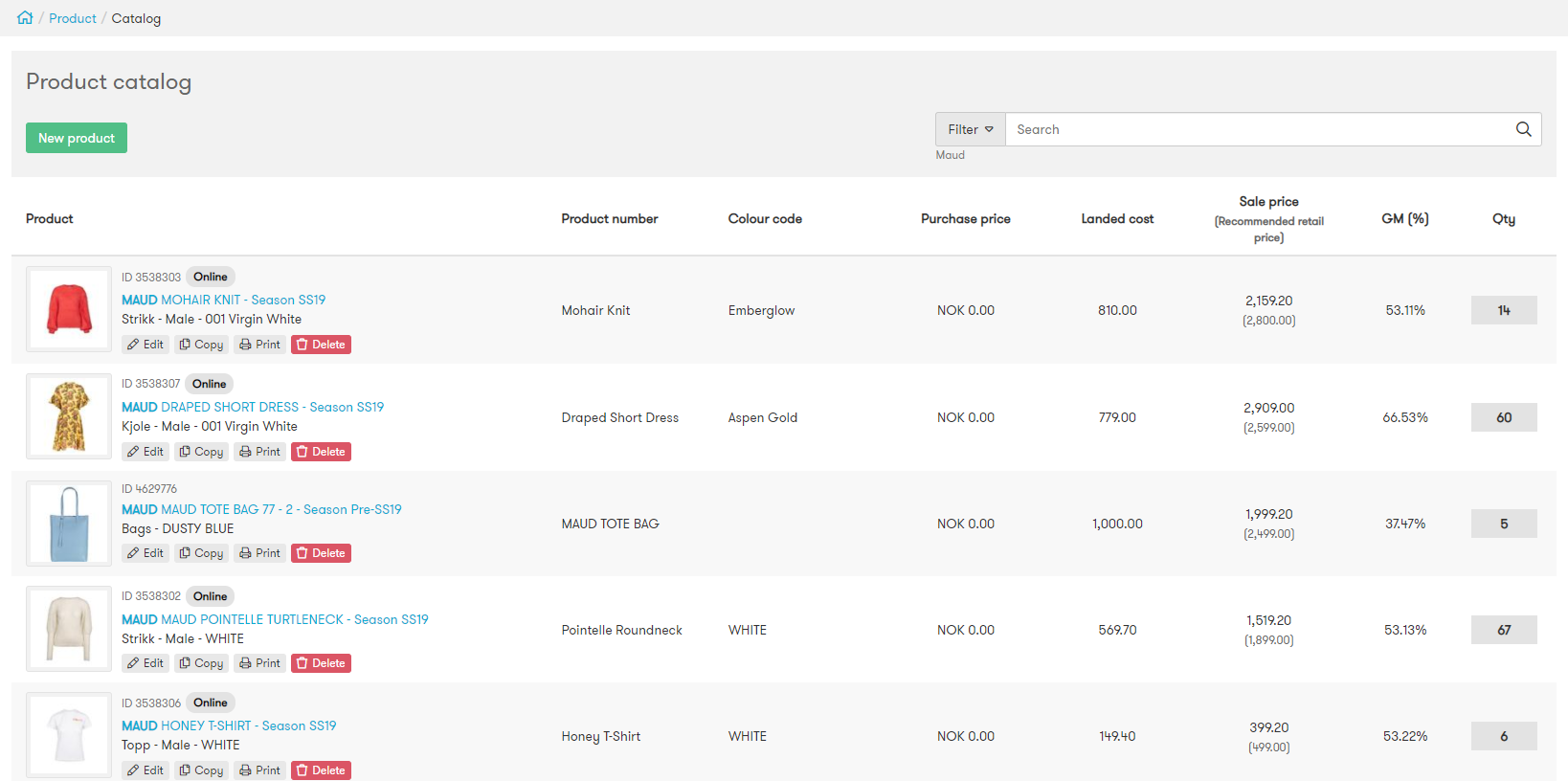 Product card
---
If you want to view more details on a product you can hit the appropriate product to enter the product card. The product card contains product information, including name, productID, GTIN, product number, color code, price, photos and other product dimensions.
You'll get an overview of the stock quantity in other stores as well as the stock quantity for each size.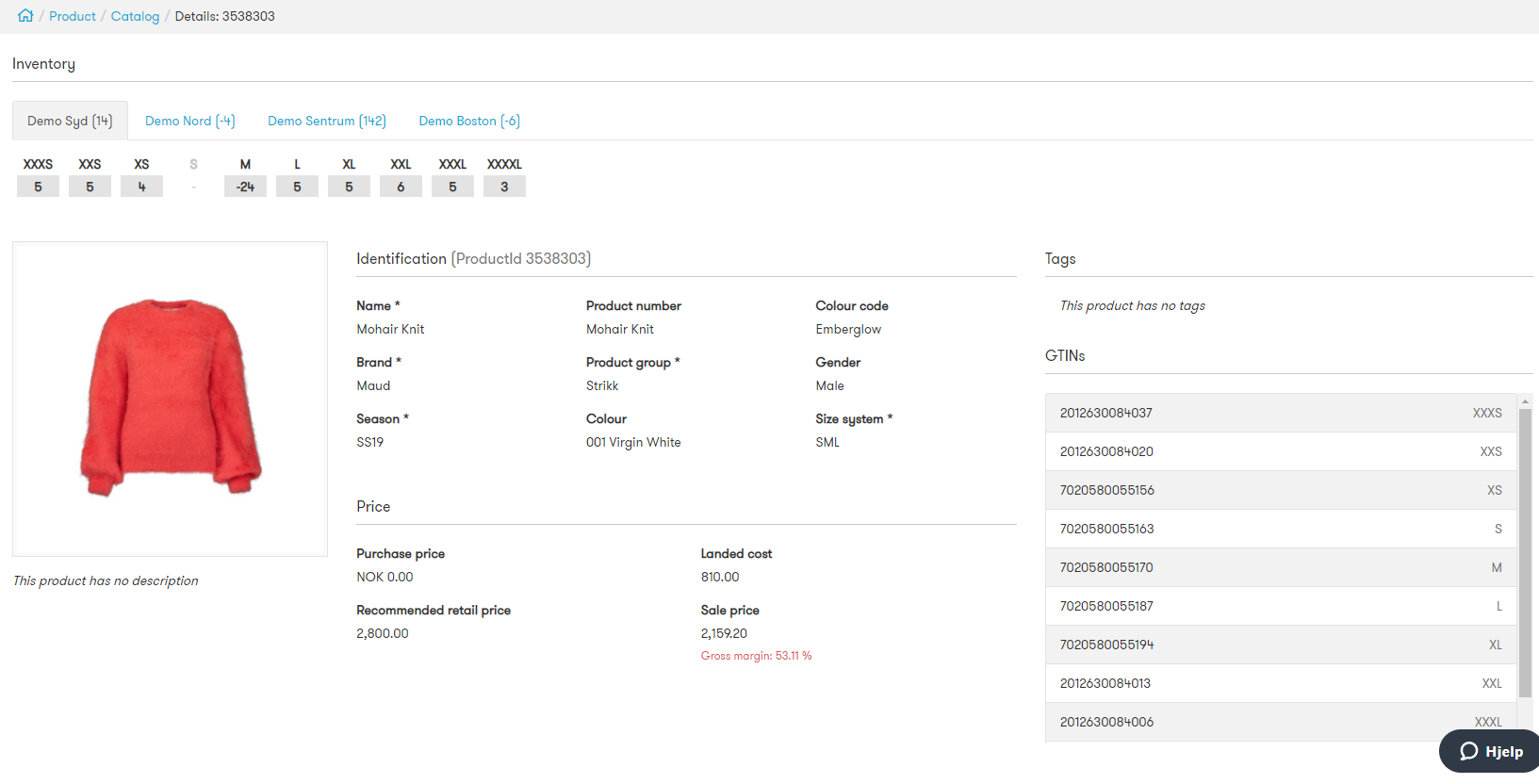 N.B.
Not all users have the right to edit products. Read more about this here [add link].
Product history
---
If you want to see the stock movement of a product you can hit History. This can be useful in situations where there is a deviation between what you have in your physical store and what is registered in the Front Systems POS / Product catalog.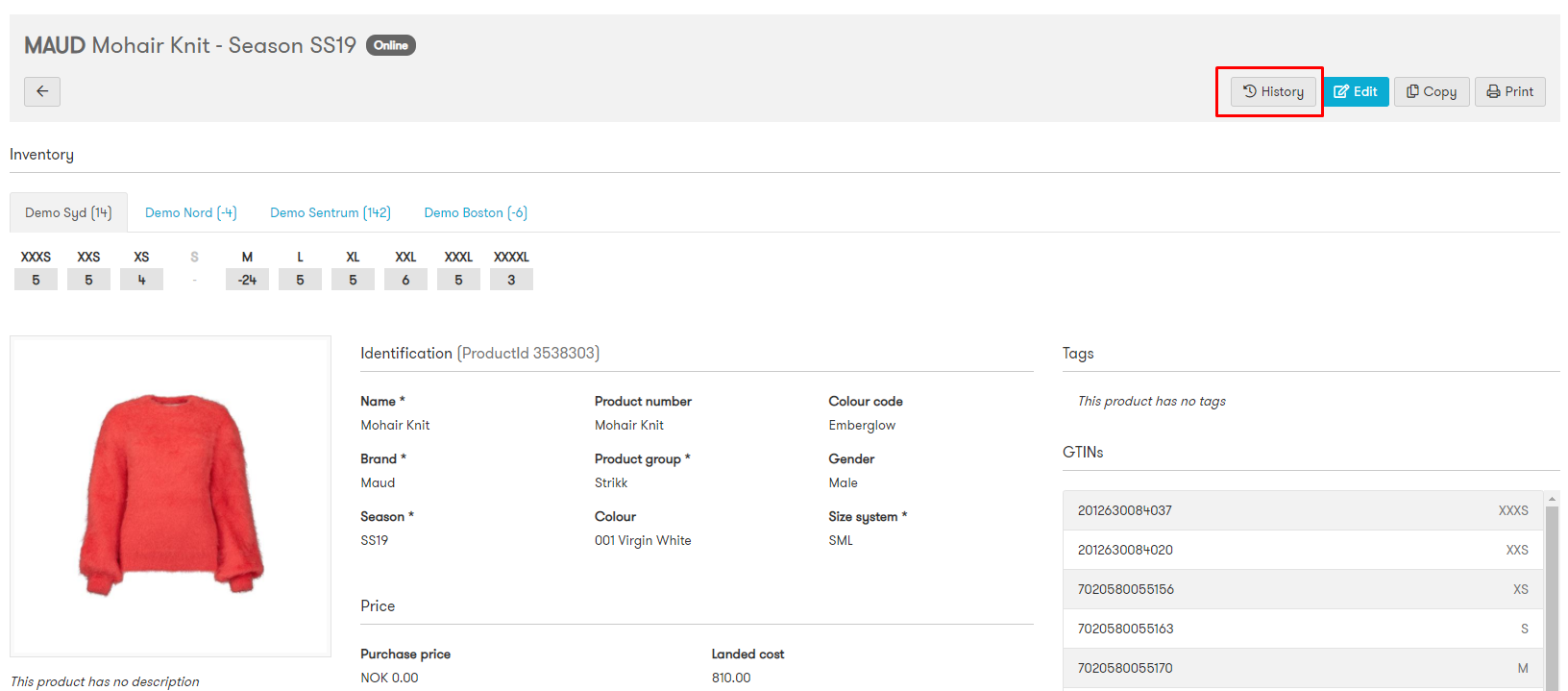 When you hit the History tab on the product. You'll see all stock movement registered on the product. You can also filter by the type of movement. This includes sales, returns, stock transfers, purchases and corrections.