NB
This applies to Planned deliveries.
Say, for instance, your supplier has made a mistake and sent different colours, more/fewer items than you have initially ordered.
Let's say you have ordered 100 items, but 150 were physically delivered to your store. If you'd like to keep all the 150 items, you can do so by entering the quantity received on that size instead of what was originally ordered.
The deliveries overview and history will show the number of items that have been received against the number ordered.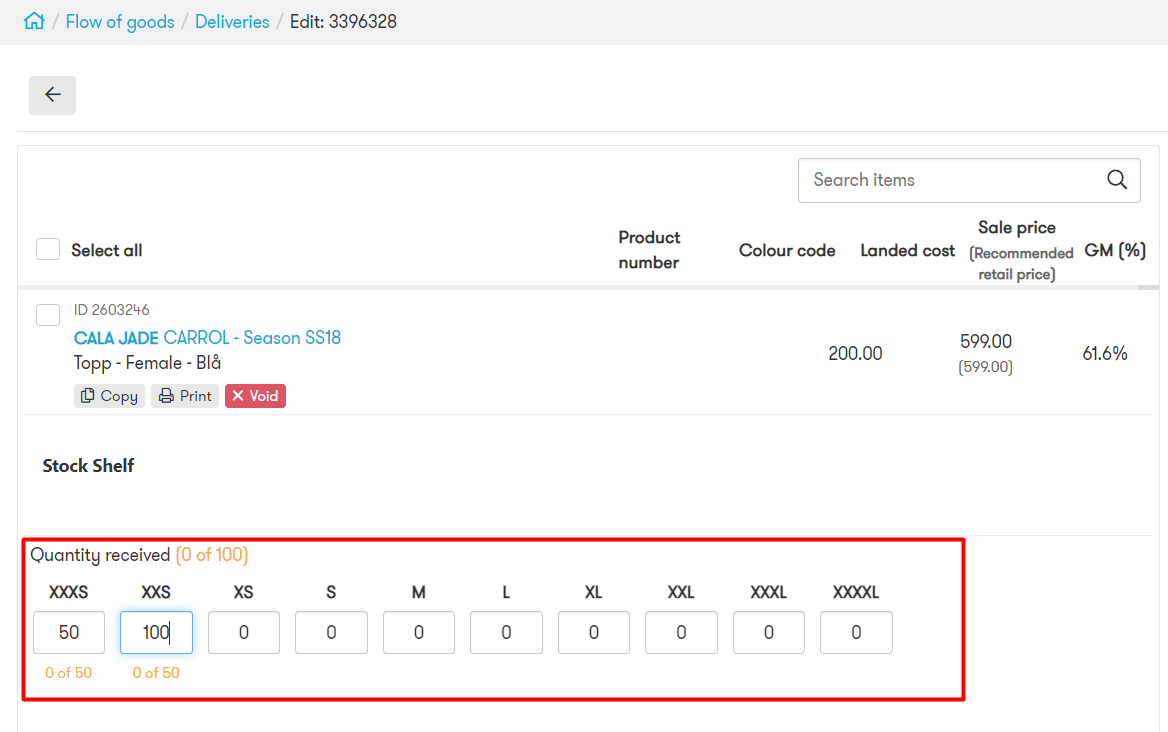 Overview