In this article:
Add a brand
---
To add a new brand in Front Systems, do the following:
1. Navigate to Brands under Setup.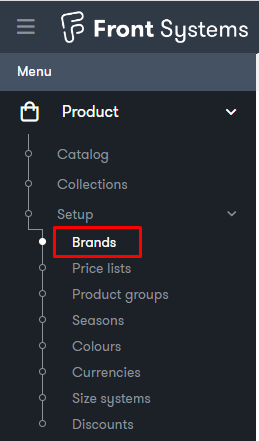 2. On this page, you will find an overview of all the brands used in your company.

3. Click
New brand
to add new ones.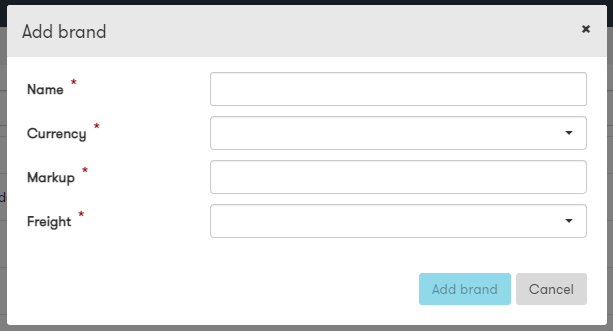 N.B.
If you don't see the 'New brand' button, contact your manager to get access.
4. Fill in all required fields:
Name: Enter a name for the brand.
Currency: Select currency from the drop-down list.
Markup: Enter the markup you want to use for the brand.
Freight: Choose the appropriate freight from the drop-down list.
5. Click Add brand once done.
Edit or delete brands
---
Edit brand
Click on the edit icon to update the fields on a brand.

Delete brand
Search for the relevant brand and click on the delete icon.

N.B.
You will not be able to delete brands that are in use by products.