In this article:
Add a season
---
To add a new season, do the following:
1. Navigate to Seasons under Setup.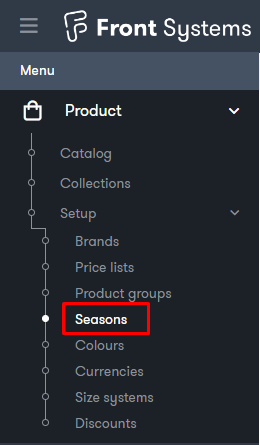 2. On this page, you will find an overview of all the seasons used in your company. They will be listed in a chronological order.

3. Click
New season
to add new ones.

N.B.
If you don't see the 'New season' button, contact your manager to get access.
4. Enter the name for the season.
5. Click Add season once done.
Edit or delete seasons
---
Edit season
Click on the edit icon to update the name on a season.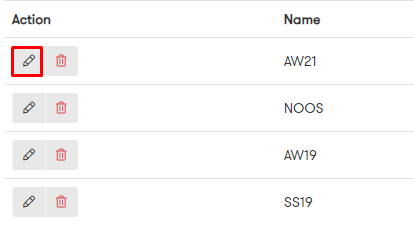 Delete season
Search for the relevant season and click on the delete icon.